At our workshop this month, PSMM members Julie Meyers Pron and Kelly Whalen spoke about creating effective pitches and proposals for campaigns, conference sponsorships, speaking engagements, ad revenue, and consulting jobs.
Every seat in the house was full as Julie and Kelly guided participants through the ins and outs of creating their own pitches and proposals.
Our sponsor was Nolan Painting — a residential painting contractor serving Pennsylvania's Montgomery, Chester, Philadelphia and Delaware Counties. Nolan Painting is known for their excellent service and quality of work, and they are active in community and charitable events. They promise the utmost in professional painting services, and they are committed to working until they get it right.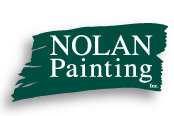 Our next PSMM Workshop will be held on March 31st at the Radisson Valley Forge, and the topic is Video Blogging with our own Joey Fortman.
Sign up for our PSMM Events Newsletter to be notified when tickets go on sale. PSMM Workshops are open to all women interested in blogging and social media education. PSMM membership is not a requirement.
The following two tabs change content below.
Jo-Lynne Shane is co-founder of
Philly Social Media Moms
and author of her personal fashion and lifestyle blog,
Jo-Lynne Shane: My Life & Style
, where she shares wearable style and beauty tips for the suburban housewife. Jo-Lynne lives in the western suburbs of Philadelphia with her family.
Latest posts by Jo-Lynne Shane (see all)